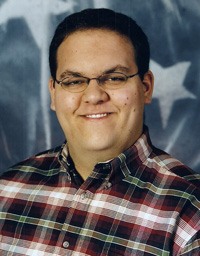 Let me officially introduce you to Andy Vance, Buckeye Ag Radio Network. You've been seeing some of his articles here and (hopefully) listened to a few of his reports.
Well, you're going to be seeing him even more. I was looking for someone who could help me post current stories here on World Dairy Diary and Andy volunteered. I wanted someone who was blogging and he is. I wanted someone who would be consistent about posting good, up to date information and he does.
As soon as I have a chance to go over the posting procedure with him, Andy will begin posting his own content here and we'd love your feedback.
Andy sent me his photo and was hoping I could use PhotoShop to make him look "hot." I tried Andy, sorry.
Welcome to the ZimmComm family of farm news blogs!