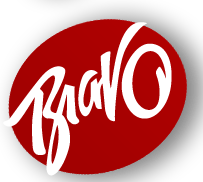 and not the other way around. That's about to change. Bravo Foods International has inked a deal with brand-name giant General Mills to market a line of flavored milks inspired by General Mills popular cereals. You got it folks, now instead of pouring milk over your Cocoa Puffs, Trix, and Wheaties, you'll be able to slam back a pint of milk flavored as the cereal. The five-year deal gives Bravo the rights to produce and sell the line with the three aforementioned flavors, with rights to expand the lineup to include Lucky Charms, Count Chocula, Booberry and Frankenberry cereals as well. Bravo also has rights to use any of the characters associated with each brand.

Shooting for a back-to-school campaign launch, Bravo is attempting to earn more of the youth market away from soft-drinks that, parents and educators are concerned, may be causing obesity and dietary issues. Bravo already has a line of flavored milk products ranging from Starburst fruit chews to Snickers candy bars.

Made with 1% milk containing added vitamins, the General Mills line may not be that much healthier than soda. The current flavored milk line, for example, contains upwards of 140-200 calories and as much as 29 grams of sugar per cup. Coca-cola, on the other hand, contains 97 calories and 27 grams of sugar. The vitamins in this case are where the advantage goes to the Bravo product.
I did taste Rootbeer flavored milk for the first time earlier this month… fascinating business.