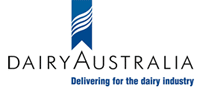 There's some new calcium dietary recommendations out in Australia. They've increased the recommended daily intake but unfortunately most people aren't getting enough under the old guideline.
Of course Dairy Australia has the perfect solution, eat more cheese and drink more milk. Sounds simple doesn't it?

Dairy Australia dietitian Maree Garside said: "A glass of milk, a tub of yogurt or two slices of cheese all provide around 300mg of calcium. An easy way to follow the new advice is for adults and teens to enjoy an extra serve of dairy each day." Ms Garside said milk, cheese and yogurt typically provide around 50 to 65 per cent of the calcium in the Australian diet and that dairy foods contain substantial amounts of well-absorbed calcium compared with most other foods .
According to the last National Nutrition Survey, more than one in two Australian children and women fell short of the old recommendation for calcium2. Older women in particular need to be careful to consume enough calcium as almost four in five over 65 years failed to meet their calcium requirement at the lower, previously recommended level2.