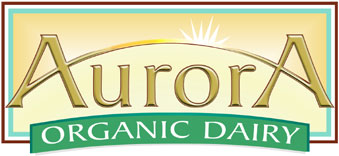 Organic and "natural" or "whole" foods comprise one of the fastest growing niches in food marketing today. Consumers are open to messaging decrying conventional commodity agriculture and touting products that are somehow more wholesome and nutritious due to their specialized production style. These interests are now attempting to eat their own, it appears. The Cornucopia Institue, which claims to be a non-profit food policy lobby, has filed formal compliant with USDA requesting investigations into Aurora Organic Dairy near Dublin, Texas. Cornucopia claims that the dairy, whose cows number somewhere between 3000 and 5000, violates numerous organic regulations "governing the management of its livestock at the factory-farm operation."
This is not, however, the first time that Cornucopia has gone after fellow Organic supporters. Last winter, the Institute tackled Horizon Organic Dairy and one of its facilities in Idaho, alleging basically the same thing. Horizon and Aurora combined are perhaps the largest slice of the Organic milk production in the country, and as such, fairly large targets.
The question of these dairies meeting the prescribed regulations may be valid. The folks asking the questions, however, may have a vested interest here. In his blog Milk Is Milk, Alex Avery dissects who is really behind the Cornucopia Institute, and discovers that one of the founders is, at the very least, a former consultant and lobbyist for Organic Valley Dairy. Conflict of interest? It certainly appears as such. Avery's thesis is that Cornucopia may very well be a tax-free marketing arm of Organic Valley, seeking to discredit the co-op's largest competitors, if not to earn them some hefty fines and bad publicity.
This situation is concerning, at the very least, because of the bad press it may bring to the dairy industry in general. Great marketing always has the potential to offend someone, but dairy marketers need to walk a thin line to avoid turning consumers off to not just their competitors, but to milk in general.