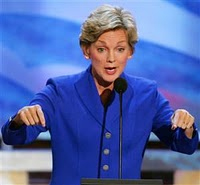 The manure really hit the fan in the office of Michigan Governor Jennifer Granholm this week as ag groups and meat lovers protested over the governor's proclamation of Michigan Meatout Day.
The controversy started on Tuesday when the proclamation appeared on the governor's website calling on the people of Michigan to observe Meatout Day on March 20, which just happens to be National Agriculture Day. Insinuating that a vegetarian or vegan diet is healthier than one that includes meat products, the proclamation concludes, "In observance of this day, I encourage the residents of this state to choose not to eat meat. Eating a healthy diet can be fun. Explore the different recipes that can be created by using fresh ingredients and by having a sense of adventure."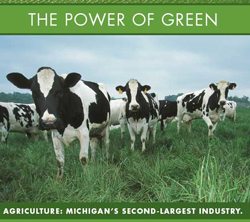 The backlash came fast and furious, from agriculture organizations like Michigan Agri-Business Association and Farm Bureau, to the state senate calling on the governor to rescind the proclamation.
According to the governor's press secretary Liz Boyd, "We did not see the proclamation as belittling" to farmers, hunters or meat-eaters. Boyd explained that the governor receives so many requests to make proclamations that she tries to accommodate as many as she can. This one came from the Michigan director of the Great American Meatout, which is sponsored annually by FARM (Farm Animal Rights Movement) and In Defense of Animals (IDA) and backed by other groups like PETA and Mercy for Animals.
In an attempt to placate critics, the governor's office hastily put together a proclamation making March 20 Michigan Agriculture Day, to recognize all of agriculture in the state, including meat – a proclamation that totally contradicts Meatout Day.
"I urge all Michiganians to join me in recognizing the importance of our agricultural industry, from farm to fork, and to help celebrate this day with meals made with a variety of local Michigan ingredients, including but not limited to meat, vegetables, and dairy products."
Michigan has a $71 billion agriculture industry with nearly $2.5 billion in the livestock industry, including 21,845 dairy, beef, pork and poultry producers.