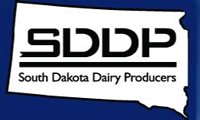 The South Dakota Dairy Producers (SDDP) are sponsoring a forum on National Dairy Policy and Immigration Reform August 30 in Sioux Falls.
According to SDDP, the forum will provide South Dakota dairy producers with the opportunity to learn more about the latest federal legislation to authorize foreign workers through presentations and question and answer sessions led by officials of the National Milk Producer Federation (NMPF). South Dakota Secretary of Agriculture, Walt Bones will also speak at the event.
Specific legislation to be discussed includes the proposed "Foundation for the Future" policy introduced by the House Agriculture Committee's ranking member, Collin Peterson (D-MN) the week of July 18. In the area of immigration, NMPF will provide an update on the H-2A Improvement Act, which would authorize foreign dairy workers, sheep herders and goat herders to remain in the U.S. for an initial period of three years, and give the U.S. Bureau of Citizenship and Immigration Services the authority to approve a worker for an additional three-year period.
South Dakota Dairy Producers encourage dairy producers, milk processors, and other key industry stakeholders to take part in the discussion by attending the forum, which will be held at the Best Western – Ramkota Hotel, in Sioux Falls, from 10 a.m. to 2 p.m. central time on August 30. The free forum is limited to 100 attendees. To pre-reregister for the forum, email sddairyproducers@gmail.com.