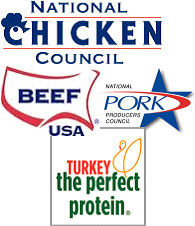 Dairy groups are among a coalition of livestock and poultry producers filing a petition with the Environmental Protection Agency (EPA) seeking a waiver from the Renewable Fuel Standard (RFS) in light of the current drought situation likely to cause feed shortages.
In a petition delivered to EPA Administrator Lisa Jackson, the coalition asked for a waiver "in whole or in substantial part" of the amount of renewable fuel that must be produced under the RFS for the remainder of this year and for the portion of 2013 that is one year from the time the waiver becomes effective. The RFS requires 13.2 billion gallons of corn-based ethanol to be produced in 2012 and 13.8 billion gallons in 2013, amounts that will use about 4.7 billion and 4.9 billion bushels, respectively, of the nation's corn.
The RFS has "directly affected the supply and cost of feed in major agricultural sectors of this country, causing the type of economic harm that justifies issuance of an RFS waiver," said the coalition in its petition.
"I, and NCBA, support American ethanol," said National Cattlemen's Beef Association president J.D. Alexander of Nebraska. "I'm not asking for a handout. I'm asking for the federal government to let the market work."
"Relief from the Renewable Fuel Standard is extremely urgent," said Past National Chicken Council chairman Michael Welch, President & CEO of Harrison Poultry in Bethlehem, Georgia.
Alexander and Welch were joined at a morning press conference by Randy Spronk of Minnesota, National Pork Producers Council president-elect and John Burkel, Minnesota turkey grower and National Turkey Federation vice chairman.
Listen to opening comments at a press conference this morning from the four organization leaders here: Livestock and Poultry groups
Other members of the coalition that signed the petition include the American Feed Industry Association, American Meat Institute, American Sheep Industries Association, California Dairy Campaign, Dairy Producers of New Mexico, Dairy Producers of Utah, Idaho Dairymen's Association, Milk Producers Council, Nevada State Dairy Commission, North American Meat Association, Northwest Dairy Association, Oregon Dairy Farmers Association, Southeast Milk Inc., United Dairymen of Arizona and the Washington State Dairy Federation.