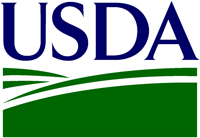 The 2015 Dietary Guidelines Advisory Committee submitted their recommendations to the Health and Human Services Secretary Burwell and Agriculture Secretary Vilsack. The U.S. Departments of Health and Human Services (HHS) and USDA will consider this report, along with input from other federal agencies and comments from the public as they develop the Dietary Guidelines for Americans, 2015, to be released later this year.
"For decades, the Dietary Guidelines for Americans have been at the core of our efforts to promote the health and well-being of American families," said Secretaries Burwell and Vilsack in a joint statement. "Now that the advisory committee has completed its recommendations, HHS and USDA will review this advisory report, along with comments from the public-including other experts-and input from other federal agencies as we begin the process of updating the guidelines."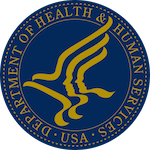 A number of agricultural organizations have released their comments on the recent release of the dietary guidelines.
The National Cattlemen's Beef Association (NCBA) said the "recommendation that a healthy dietary pattern should be lower in red meat is not consistent with scientific evidence and would be unsound dietary advice." Their comments continued that same toned as they stressed the importance of lean meat in a healthy diet.
"Lean meat is red meat. Today's beef supply is leaner than ever before with more than 30 cuts of beef recognized as lean by government standards," said Shalene McNeill, Registered Dietitian and Nutrition Scientist for NCBA. "The protein foods category, which includes meat, is the only category currently consumed within the current guidelines, and it is misleading to conclude that a healthy dietary pattern should be lower in red meat."
The presidents and CEO's of the National Milk Producers Federation (NMPF) and International Dairy Foods Association (IDFA) also released comments. "The essential role of dairy foods, as part of dietary patterns that foster good health outcomes, is supported by the totality of the science — low-fat and fat-free milk and dairy products are a core component of the healthy dietary patterns identified by the Committee."
"We will provide science-based comments on the advisory report during the current public comment period and look forward to the release of the 2015 Dietary Guidelines for Americans policy document later this year."