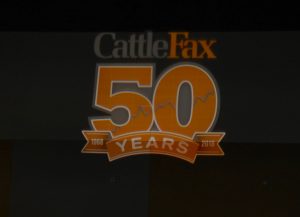 It appears strong demand will continue to support the cattle industry in the coming year, even though the supply continues to grow.
"The cattle cycle is pretty well on track," said Randy Blach, CEO of CattleFax. "We saw the USDA numbers released yesterday that indicated the herd expanded again in 2017. We expected that would be the case. But it is slowing down. The herd expansion is slowing down and it looks like we'll be at our peak cattle inventory numbers in 2019 or 2020."
CattleFax Senior Market Analyst Kevin Good said the past four years have been quite good for cattle producers, and while he predicts prices will soften in 2018, he believes the industry will continue to be profitable. Good said the second and third quarters of 2018 could be a bit challenging as there are currently more cattle on feed than we saw at this time last year, and yet there has been no expansion in packing capacity.
"We got along extremely well in 2017. Everybody made some money," said Good. "Prices averaged a tick higher than '16 despite bigger supplies. Demand drove a lot of that. We also did not have any outside surprises that were negative. We actually had a couple of positive surprises. Positive economy, positive trade. As we go forward over the next couple of years, we have to be prepared that at some point we're going to have a negative in the market."
Blach and Good were at the Cattle Industry Convention in Phoenix.
Listen to Chuck's interview with Randy Blach here: Randy Blach, CattleFax
Listen to Chuck's interview with Kevin Good here: Kevin Good, CattleFax