KFSN-TV in Fresno, CA report a real tradgedy in the community, leaving too many questions about how a father and son died at a local dairy. Deputies found the 27-year-old Luiz Gutierrez and his eight-year-old son at the bottom of the manure lagoon.

The sheriff says the father had taken his son to help him feed the calves.
It happened at Contente Dairy, east of Lemoore.
The sheriff says he does not know what would have caused the father and son to get into the pool, but he says it would be hard for anyone to escape it, once they were in.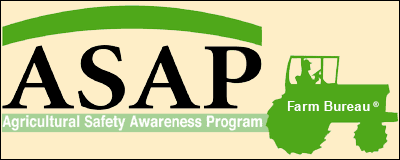 UPDATE – This story is even more tragic when you realize the irony that this is Agricultural Safety Awareness Week. Another reason why we need to be reminded of the human capital at risk in our industry. Spring is the time when the vast majority of farm injuries occur – so BE SAFE!