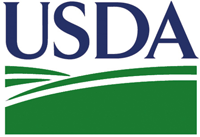 If you're a dairy producer who was affected by last year's hurricanes, the sign-up is underway and will continue until September 9 for the 2004 Dairy Disaster Assistance Payment (DDAP) Program, which provides up to $10 million to assist dairy producers who experienced losses due to the 2004 hurricanes.
U. S. Secretary of Agriculture Mike Johanns says that "last year, Hurricanes Charley, Frances, Ivan and Jeanne severely impacted dairy producers in the southeastern United States. This program will provide much-needed financial relief to producers who suffered dairy production and milk spoilage losses."
The 2004 Dairy Disaster Assistance Payment Program is authorized by the Military Construction Appropriations and Emergency Hurricane Supplemental Appropriations Act of 2005.
Many dairy producers incurred devastating decreases in production due to cattle losses, stress on producing cows, and milk that had to be dumped due to lack of electricity, closed milk plants and damaged containment equipment. DDAP will help address dairy producers' 2004 calendar-year losses by providing payments to offset part of the commercially marketed milk losses incurred to in the United States.
To be eligible, the loss must have occurred in a county declared a disaster by the President in 2004 due to hurricanes. Dairy producers in counties contiguous to an approved county are not eligible. Eligible dairy producers must apply for program assistance by Sept. 9, 2005, at local USDA Farm Service Agency (FSA) offices.