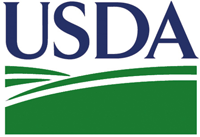 Agriculture Secretary Tom Vilsack today announced the appointment of 12 members to the National Dairy Promotion and Research Board. All appointees will serve 3-year terms beginning immediately.
Newly appointed to the board are: George E. Marsh, Oregon (Region 1); Ray S. Prock, California (Region 2); Arlene J. Vander Eyk, California (Region 2); Brian W. Esplin, Idaho (Region 3); Neil A. Hoff, Texas (Region 4); Paul A. Fritsche, Minnesota (Region 5); Patricia M. Boettcher, Wisconsin (Region 6); Mark E. Erdman, Illinois (Region7); Susan D. K. Troyer, Indiana (Region 9); and Ronald R. McCormick, New York (Region 12). Reappointed to serve second terms were Randy G. Roecker, Wisconsin (Region 6) and Rita P. Kennedy, Pennsylvania (Region 11).
The 36-member board is authorized by the Dairy Production Stabilization Act of 1983. The Secretary selected the appointees from nominations submitted by eligible producer organizations, general farm organizations, and qualified State or regional dairy products promotion, research or nutrition education programs.