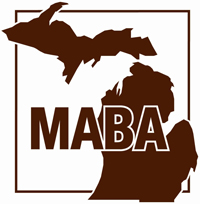 Michigan agricultural leaders held a conference call Thursday morning to discuss algae bloom issues and proactive water quality efforts being undertaken by producers in the state.
"Michigan agriculture is proactive and part of the solution when it comes to water quality issues in the Western Basin of Lake Erie and surrounding areas," said Jim Byrum, president of the Michigan Agri-Business Association.
Mary Kelpinski, executive director of the Michigan Pork Producers Association, noted that the use of manure injection directly into the soil has provided a modern and environmentally-friendly strategy to manage manure and nutrients across the state.
"For us, protecting water quality is the ethical thing to do," said Kelpinski. "It means healthier animals, more certainty, and a healthier way of life for our families and the environment. We're focused every day on using the latest farming practices to continuously improve our community and safeguard the land we all live on."
Ken Nobis, a Michigan dairy producer and president of the Michigan Milk Producers Association, added that dairy producers have implemented a range of modern practices. He highlighted the use of filter strips along drainage ditches, and changes that have been made to the way the dairy industry formulates feed rations for dairy cattle. According to Nobis, research has indicated that reductions in the amount of phosphorus and nitrogen in a cattle feed ration can be made without impacting the animal's health or production.
Also on the call were Michigan Corn Growers Association executive director Jim Zook and Dr. Tim Boring, research director for the Michigan Soybean Promotion Committee.
Listen to the conference call here: Michigan Agriculture Groups Discuss Water Quality