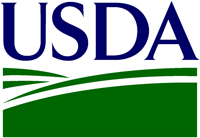 USDA is forecasting the third largest corn crop on record and the second largest soybean crop in a new planted acreage update released Wednesday.
U.S. growers are forecast to produce 13.7 billion bushels of corn this year, according to the report from USDA's National Agricultural Statistics Service (NASS). That is actually a four percent decrease from last year's production, but if realized will be the third largest production on record. The numbers are up 156 million from the July projection, with the season's first survey-based corn yield forecast at 168.8 bushels per acre, 2.0 bushels higher than last month's projection.
U.S. soybean growers are now forecast produce the second largest crop on record although one percent less than last year. NASS forecasts U.S. soybean production of 3.92 billion bushels with a yield of 46.9 bushels per acre, which would also be the second largest on record, down 0.9 bushels per acre from the record set in 2014. Growers are expected to set new record-highs in Arkansas, Georgia, Kentucky, Michigan, Minnesota, Nebraska, South Dakota, and Virginia.
The bigger crops also mean lower prices forecast for the year in the new World Agricultural Supply Demand Estimate also released Wednesday, which is good news for livestock producers. "With the lower prices, domestic demand should kick up," said analyst Jack Scoville of the PRICE Futures Group during the Minneapolis Grain Exchange call on the report. "We'll use a little bit more for feed as we continue to work to expand our cattle herd and work through all these extra hogs we've been producing here and also the poultry." MGEX Crop Call with Jack Scoville