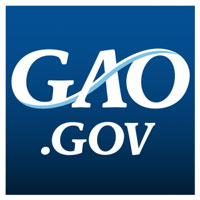 In a legal opinion released on Monday, the Government Accountability Office (GAO) found that the Environmental Protection Agency (EPA) "violated publicity or propaganda and anti-lobbying provisions contained in appropriations acts with its use of certain social media platforms in association with its Waters of the United States (WOTUS) rulemaking."
According to the GAO:

Specifically, EPA violated the publicity or propaganda prohibition though its use of a platform known as Thunderclap that allows a single message to be shared across multiple Facebook, Twitter, and Tumblr accounts at the same time. EPA engaged in covert propaganda when the agency did not identify EPA's role as the creator of the Thunderclap message to the target audience. The agency's #DitchtheMyth and #CleanWaterRules social media campaigns did not implicate the publicity or propaganda prohibition. EPA also violated anti-lobbying provisions though its hyperlinks to certain external Web pages in an EPA blog post. Both of the external Web pages led to appeals to the public to contact Congress in support of the WOTUS rule, which taken in context, constituted appeals to contact Congress in opposition to pending legislation. EPA associated itself with these messages through its decision to include the hyperlinks in its blog post.
The GAO investigation was conducted at the request of Senate Environment and Public Works Chairman Jim Inhofe (R-OK).
"The WOTUS rule is a flawed rule from a flawed process, and we thank Senator Inhofe for calling attention to this clear violation of the law," said Philip Ellis, National Cattlemen's Beef Association (NCBA) president. "The EPA's zealous advocacy of their rule in violation of federal law shows the extremes to which this administration will go to subvert public opinion in favor of their far-reaching environmental agenda."
"From the start, the EPA's use of social media and particularly Thunderclap, raised concerns with stakeholders opposed to the WOTUS rule," said Ellis. "The use of these messages, without attribution to the agency, was clearly intended to deceive the public to engage in the spread of EPA's propaganda without consideration of the rulemaking process. By crafting the social media message to appear grassroots, the EPA misused tax-payer funds to support expansion of federal jurisdiction."
"It is time for Congress to act to fully defund implementation of the WOTUS rule and bring accountability to the EPA," Ellis added.