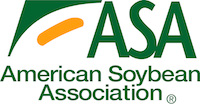 The American Soybean Association (ASA) is ready to accept applications for the position of State Policy & Communication Coordinator based at Gordley Associates, ASA's Washington office.
This position has multiple responsibilities in two work areas. The first is to work with ASA's 26 state and regional association affiliates to help achieve national soybean policy priorities, as set by ASA. This position provides a range of services to the state affiliates, particularly those which lack full-time or adequate staff. Services include scheduling and assisting with congressional office visits, contacting state Congressional delegations, attending in-state association meetings to provide issue updates and ASA outreach, and tailoring ASA's policy communications for use in their publications, on social media, and in other venues.
The position also assists ASA's Policy Communication Director with the association's overall policy communication efforts, including media relations, grassroots advocacy, speechwriting, social media, and publications. Depending on qualifications and aptitude, this position may also serve as a federal lobbyist on certain issues. Other responsibilities would be based on the candidate's experience and abilities.
Resume, cover letter and two writing samples can be sent to Blair Elias at belias@soy.org.