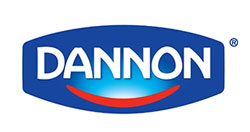 The Dannon Company, along with their farmer partners, concluded their annual two-day forum this week in Lexington, KY as the company works to further develop alternative models of dairy supply to make the company's yogurt.
This year's forum follows Dannon's recent implementation of the Dannon Pledge, which commits to the pursuit of a non-GMO ingredient profile for the products made under the Dannon, Danimals, and Oikos brands, which represent about half of Dannon's portfolio of products. The company intends to secure independent verification from the Non-GMO Project, requiring that the dairy farmers selling to Dannon for these three brands to convert their cows to non-GMO diets by the end of 2018.
Dannon cites the increased preference from consumers for transparency and "naturality" in their food choices as the driving force behind these changes. Dannon does not cite health or sustainability concerns as the driving force behind the change and will still offer some products made with GMO ingredients.
The company has also recognized the overwhelming consensus among international science organizations, including the National Academies of Science and the World Health Organization, that GMO foods are safe and should be considered nutritionally equal to their non-GMO counterparts.
Dannon also has pledged a commitment to improving sustainable agriculture through projects to improve animal welfare, soil health, water quality and quantity, an increase in biodiversity, and decrease in carbon emission and energy use, stating a hope that the increased commitment to sustainability will yield a reduction in the use of herbicides and pesticides.
Dannon's choice to market their non-gmo product line alongside their sustainability pledge has rendered a negative reaction among several farm groups and members of the farming community who see the use of GMO technology as a sustainable, beneficial tool, and believe that Dannon is using misleading marketing techniques to communicate a false idea of how GMOs affect the environment.
"We need every tool in the toolbox to help us meet the increasing demands from consumers and be more sustainable," Nancy Kavazanjian, Wisconsin crop farmer and chair of the United States Farmers & Ranchers Alliance (USFRA) in a teleconference yesterday. "GMOs have given us tools to use less land, to produce more crops per acre, to use fewer inputs in the name of fertilizer and chemical inputs to produce better crops more sustainably and cut our soil loss."