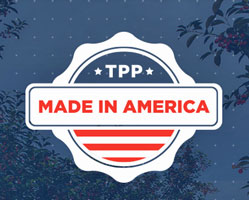 Animal ag groups jumped to respond to President Trump's announcement that he is withdrawing the U.S. from the Trans Pacific Partnership (TPP) trade deal and may seek to take action on the North American Free Trade Agreement (NAFTA).
Tracy Brunner, President of the National Cattlemen's Beef Association (NCBA), said "We're especially concerned that the Administration is taking these actions without any meaningful alternatives in place that would compensate for the tremendous loss that cattle producers will face without TPP or NAFTA. Sparking a trade war with Canada, Mexico, and Asia will only lead to higher prices for American-produced beef in those markets and put our American producers at a much steeper competitive disadvantage."
The National Milk Producers Federation (NMPF) and the U.S. Dairy Export Council (USDEC) also urged the Trump Administration not to retreat from pursuing new trade opportunities in the Pacific Rim, and to protect the agricultural trade relationship between the United States and Mexico.
NMPF President, CEO Jim Mulhern said, "While we recognize that TPP as it now stands has no path forward, we urge the Trump Administration to look for future opportunities to increase our dairy exports in Asia and around the world. Our competitors have been successfully negotiating trade agreements over the past several years. This puts the U.S. agriculture sector at a competitive disadvantage if we don't pursue our own initiatives," he said.
The TPP "was far from perfect, but was beneficial to the U.S. dairy sector because in addition to new market access, it also made significant progress in focusing on other barriers, including sanitary/phytosanitary standards, as well as the abuse of geographical indications to block competition in common food categories," said Matt McKnight, Acting Chief of Staff for USDEC.
U.S. Meat Export Federation (USMEF) President and CEO Philip M. Seng said "USMEF remains fully committed to our valued trading partners in the TPP and NAFTA. These countries account for more than 60% of U.S. red meat exports. We urge the new administration to utilize all means available to return the U.S. to a competitive position, so that our industry can continue to serve this important international customer base and further expand our export opportunities."