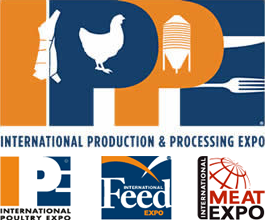 This week is going to be a busy one for the ZimmComm Team. Chuck is off to Atlanta for the 2017 International Production & Processing Expo sponsored by Novus International again this year. The Expo features more than 1,200 exhibitors and 30,000 visitors from Jan. 31- Feb. 2, 2017.

Hailed as the largest annual trade show for the poultry, meat and feed industries, the show focuses on Innovation – bringing together buyers and sellers of the latest technology of products and services to make your business successful, Education – learning from the experts in free- and fee-based world-class programs beginning Mon., Jan. 30, on topics that cross industry interests, Global Reach – attracting more than 7,200 International visitors from 140 countries, and Networking – meeting new and rekindling old relationships with leaders across the industries.

While Chuck is in Atlanta, Cindy will be covering the Crop Insurance & Reinsurance Bureau annual meeting and Jamie will be covering the Cattle Industry Convention. Lots of new content from the masters of online content creation coming. We hope you enjoy it.