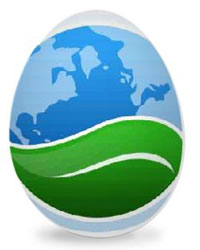 Easter is the holiest of days on the Christian calendar and the egg representing new life has traditionally been symbolic of the resurrection of Jesus Christ.
According to Wikipedia, the custom of Christians decorating eggs for Easter can be traced to at least the 13th century in Mesopotamia, spreading from there into Russia and Siberia through the Orthodox Churches, and later into Europe through the Catholic and Protestant Churches. The Easter egg tradition may also have merged into the celebration of the end of the privations of Lent in the West, since eggs were originally forbidden during Lent as well as on other traditional fast days in Western Christianity. The cracking open of Easter eggs is also linked with the empty tomb of Jesus.
Check out the American Egg Board website fun Easter egg activities, recipes, and ideas – and have a glorious Easter!