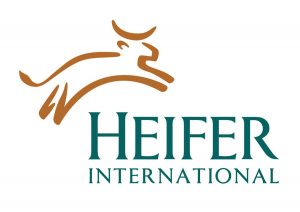 Ertharin Cousin, former Executive Director of the United Nations World Food Programme, has been elected to the Heifer International Board of Directors, joining other members with diverse backgrounds in the business, agriculture, academic, faith-based and private sectors. Cousin will serve on the board as an at-large delegate for a three-year term.
With more than 30 years of national and international nonprofit, government and corporate leadership experience, Cousin is globally renowned for her humanitarian work. From 2009 to 2017, Cousin served as executive director of the United Nations World Food Programme. As the leader of the world's largest humanitarian organization, she guided 14,000 employees serving 80 million beneficiaries in 75 countries meeting urgent food needs and increased funding for the Programme by more than $2 million in her passionate pursuit for a Zero Hunger World. Additionally, in 2009, Cousin was nominated by President Barack Obama and confirmed by the Senate as the U.S. Ambassador to the UN Agencies for Food and Agriculture in Rome.
Cousin spoke at the Water for Food International Forum earlier this year in Washington D.C. and talked about her passion to end hunger and make agriculture productive across the global community.
WFF18 Ertharin Cousin, Ambassador World Food Programme
Interview with Ertharin Cousin, Ambassador World Food Programme