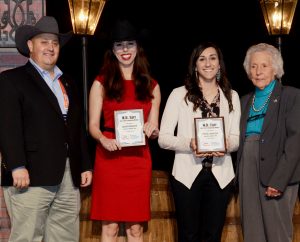 Two University of California-Davis students seeking their doctorate degrees received $15,000 W.D. Farr Scholarships for 2018-19 from the National Cattlemen's Foundation. Emily Andreini and Sarah Klopatic each received the award, which were presented at the Best of Beef Breakfast during the 2019 Cattle Industry Convention & NCBA Trade Show in New Orleans.
The Farr Scholarships will allow these students to further their study in fields that will benefit the cattle and beef industry. Andreini is seeking her Ph.D. degree in animal biology while Klopatic is studying for her Ph.D. in animal science.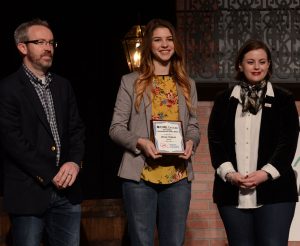 In addition, ten $1,500 scholarships for the next school year were awarded by the National Cattlemen's Foundation to outstanding students pursuing careers in the beef industry. The scholarships are sponsored by the Chicago Mercantile Exchange Group (CME).
Also receiving a trip to the 2019 Cattle Industry Convention as the overall winner of the scholarship was Olivia Willrett of Illinois, a student at Colorado State University. Willrett wrote an essay for her scholarship entry titled "Tracing Beef from Farm to Fork."
2019 Cattle Industry Convention & NCBA Trade Show Photo Album