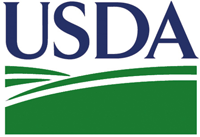 USDA is using nonfat dry milk to help those in need. This announcement was just made at the end of last week.

Agriculture Secretary Mike Johanns announced that USDA will donate an additional 25 million pounds of nonfat dry milk (NDM) to help care for the needy throughout the U.S., including those affected by the 2005 hurricanes.
"This initiative builds on the president's Faith-Based and Community Initiatives and promotes USDA's efforts to meet nutritional requirements of individuals in need," said Johanns. "Distribution of nonfat dry milk and its products to faith-based and community organizations is just one of many avenues through which USDA supports those in need."
Nonfat dry milk can be used in manufacturing dairy products such as ready-to-eat pudding, ready-to-eat milk-based soups, nutritional bars and ultra-high temperature shelf-stable milk. The faith-based and community organizations exchange USDA's nonfat dry milk for such manufactured products for distribution within the 48 contiguous states.
Johanns made the donation possible by extending the current deadlines under the National Nonprofit Humanitarian Initiative (NNHI) through December 31, 2005.
The following nonprofit organizations have participated in the FY 2005 NNHI.
America's Second Harvest
Believer's Sanctuary
California Emergency Foodlink
Calvary Baptist Church
Cascade Blue Mountain Food Share
Central Wisconsin Community Action Council, Inc.
City Team Ministries
Comlinks
Convoy of Hope
Cooperative Care Center
Cumac/Echo
Farm Share, Inc.
Feed the Children, Inc.
Feed the Hungry
Goodness Outreach Depot
Harvesting International Ministry Center, Inc.
Heartland Family Services
His Hands Extended
Hope In Action
Hosanna Daycor & H.P.W. Church
Hunger Task Force, Milwaukee, WI
Jeffco Action Center, Inc.
Jerico Faith Center
Las Cruces Gospel Rescue Mission
Love, Inc.
Midwest Mission Distribution
Newcap, Inc.
Operation Blessing Relief & Development Corp.
Operation Compassion
Racine/Kenosha Community Action Agency
Shilo Ministries
Springs Rescue Mission
St. Paul's Community Development Corporation The Mission, Inc.
The Salvation Army, Long Beach, CA
The Salvation Army, Lancaster, CA
The Salvation Army, Phoenix, AZ
United Christian Ministries, Inc.
Westcap
Westside Food Bank
With Love From Jesus Ministries, Inc.
Word of Faith