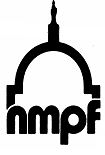 Last week the National Milk Producers Federation came out formally in support of a proposal by the FDA to "allow for the use of liquid ultrafiltered milk in the manufacture of standardized cheeses and cheese products." According to their latest newsletter:

The use of UF milk has become more commonplace in the dairy sector, and the FDA has been considering for more than five years how best to update cheese production standards to reflect industry practices.
The approach endorsed by NMPF would only allow for liquid UF milk to be permitted in standardized cheeses, not dry forms of milk protein concentrates. NMPF did oppose the part of the FDA proposal which would require that cheeses made with UF milk filtered off of a cheese processing site be labeled as containing that ingredient, while cheeses made with UF milk filtered on-site not have to be labeled. Such a distinction is "not justified by established FDA precedent, provides no benefit to consumers, is impracticable to implement,' NMPF wrote.

A full copy of NMPF's comments, which was filed jointly with the International Dairy Foods Association, is available here.